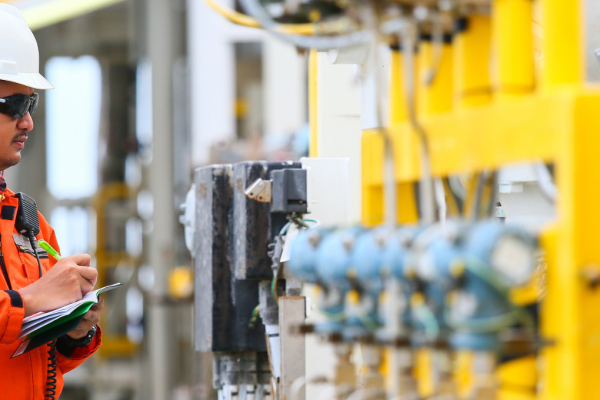 Expert Witness and Litigation Support Services
Independent and unbiased support in legal arbitration and litigation for process-related incidents.
Expert Witness and Litigation Support Services
Our highly skilled and professionally recognised staff of scientists and engineers can draw on their experience, scientific knowledge, and research capabilities to identify and prioritise the likely causes of incidents, the application of recognised standards and so on. We are familiar with the laws of England and Wales, and Scotland, and are fully conversant with Civil Procedure Rules Part 35 (CPR 35). This allows the expert specific to your case needs to be selected under the Court system.
Our experts are experienced in providing statements in a court setting, and DEKRA Process Safety can always be relied upon to deliver independent and impartial advice as the Court system requires as well as investigation findings.
Furthermore, our experts are supported by our in-house laboratories, enabling us to perform tests that are pertinent to the case.
Our litigation support experience includes standards and incidents in a wide range of industries, and we have the expertise to provide support in the chemical, pharmaceutical, oil/petrochemical, food, metallurgical, powder processing, paint, and agricultural industry and beyond.
In addition, our experts are experienced in the legal format required for providing statements and advice in a court setting.
A high degree of education, training, skill and experience underpin DEKRA's Expert Witness services. We have the expertise and specialised knowledge in process safety second-to-none, and regularly give expert opinion on behalf of our clients on which they can fully and legally rely.
Based on our broad, practical process safety experience developed around the World over the past quarter century, our witness's specialized opinions (scientific, technical or other) about evidence or fact within their scope of their expertise, has been a respected and invaluable resource to our clients for many years.
Our experts can provide independent professional litigation assistance on a wide range of process hazards including:
Fires involving gases, vapors, aerosols or mists, dusts, powders, and solid materials

Explosions involving gases, vapors, aerosols or mists, dusts, and powders

Spontaneous and pyrophoric combustion

Overpressures and hazardous material releases caused by thermally-unstable materials

Overpressures and hazardous material releases caused by runaway reactions

Electrostatic discharges, and the consequences of such discharges

Flammability, combustibility, and explosibility of materials

Hazards involved in the transport and storage of dangerous goods

Incident investigation and root cause analysis

Electrical area classification, and ignition source identification

Unusual or unanticipated hazardous properties of materials
The value of impartial, expert opinion is underpinned in England and Wales by the Civil Procedure Rules 1998 (CPR), recognising that an expert witness is required to be independent and rigorous, addressing his or her expert report to the Court in a focussed and understandable way.
Independent of instructing lawyers, our expert opinions can assist resolution of cases earlier, by producing a joint statement summarising points of agreement and disagreement for a court or tribunal. This meeting is, especially if our experts review and influence opinion, can help avoid substantial trial costs where parties in dispute agree a settlement before it comes to court. In most systems, the trial (or procedure) can be suspended to allow experts to study the case in detail and produce their results. Most frequently, this meeting of experts occurs before a trial begins thereby saving expense and time in court.
As is common practice, our experts charge a professional fee which is paid by the party commissioning the report (both parties for joint instructions) although the report is addressed to the Court. This fee is never contingent on the outcome of a case to ensure our high standards of impartial, professional and respected opinion are upheld and recognised.