E-mobility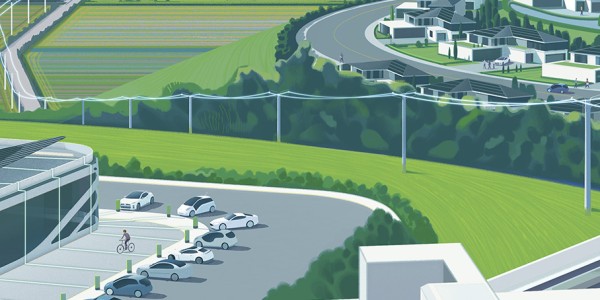 Safe is where reliable power meets clean mobility
Testing and certification for e-mobility solutions
With a proven track record in testing and certification for electrical and mechanical safety since 1927 and a unique position in the automotive industry since 1925, DEKRA is your partner in tailor-made solutions for e-mobility tech. We offer a world-class portfolio so you can work on meeting the latest e-mobility requirements.
Why DEKRA for E-mobility Testing
Bridging ISO and IEC worlds: The e-mobility value chain covers far more than just the vehicle. At DEKRA, our services reach from charging stations to individual battery cells and from cables to inverters, offering you a trusted solution from a single source

It's in our heritage: When you pair our rich history in the automotive industry with our equally extensive experience in electrical safety testing, the energy grid meets automotive. That's what makes us your partner in e-mobility

Reach out across the globe: With a global network of offices and labs, there is no barrier at the border. We are active in more than fifty countries on five continents, helping customers around the globe understand and work on product requirements, market access and certification
How can we help you with E-mobility Testing?
Though nothing new to key automotive players, EV technology has evolved significantly and will continue to evolve in the coming years, offering a viable and competitive alternative to combustion engines. The hybrid electric vehicle, plug-in hybrid and battery electric vehicle markets are continuing to grow and change, as well as the energy grid and charging infrastructures.
Thanks to a sound background in product testing, we can offer you, among others, the testing and certification of your battery cells, modules, packs and battery management systems against OEM and international standards. In addition, we support manufacturers of charging stations and their infrastructure and components and vehicle electronics and components. Continue reading on
more specific pages about E-mobility Testing services
in case you are looking for more (technical) details or reach out to one of our experts for more information.