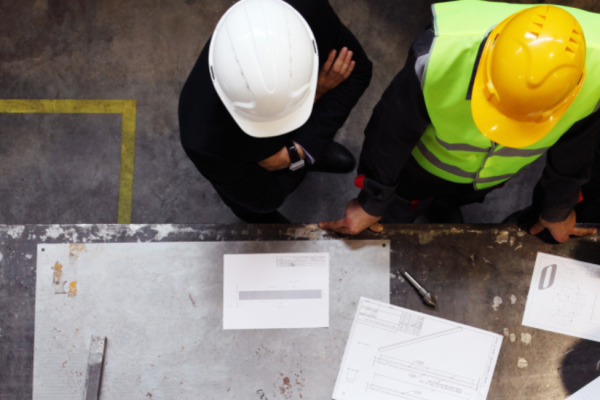 Are Safety Incidents on the Rise? Dive into Behaviour-Based Safety!
Explore how DEKRA Adaptive BBS™ can help you address behavioural safety gaps and reduce incidents.
Adaptive BBS™
Sustainable improvements in behaviour-based safety
Behavioural safety programs are crucial for reducing risks and enhancing safety outcomes but sustaining their effectiveness over time can be challenging. DEKRA Adaptive BBS™ is the solution to revitalise your safety efforts. Our cloud-based SaaS system ensures robust engagement, customisation, and streamlined processes, all designed to drive real change in your organisation's safety culture.
The Neglected Threat: Behavioural Safety in the Workplace
In safety management, the importance of behavioural safety cannot be overstated. Companies that neglect this aspect risk stagnation in safety performance, as initial enthusiasm fades and attention shifts elsewhere. Neglecting to prioritise behavioural safety can have serious consequences including increased safety incidents, eroded safety culture, and lower employee morale. Additionally, it can result in potential regulatory non-compliance, exposing your organisation to legal and financial risks. Emphasising behavioural safety is crucial for a safe and compliant workplace.
Get in touch with our experts & get a free quote
The Benefit of solving this challenge with DEKRA Adaptive BBS™:
Engagement at all levels.

Tailored support for your unique

behavioural safety programme

.

Streamlined processes to drive tangible improvements.
DEKRA's Approach: Empowering Safety Excellence
We've developed this software as a fundamental module within our Adaptive HSE Suite, dedicated to helping organisations maintain progress in their behaviour-based safety programs and prevent organisational blindness.
Key Features of DEKRA Adaptive BBS™:
Simplified Observation Process

: Quick and user-friendly observations in just 10 seconds.

Emphasis on Feedback

: Facilitate timely responses to observations and monitor statistics.

Configuration

: Personalised dashboards, ad hoc reporting, and configurable alerts.

Cutting-Edge Technology

: Cloud-based, GDPR compliant, geolocation mapping, and machine learning capabilities.
DEKRA Adaptive BBS™ is adaptable to any behaviour-based safety methodology or process. Whether you're already using a system like RINCON or are new to HSE software, our tool is the key to supporting your safety efforts effectively.
Request a demo from our experts to uncover the potential benefits of DEKRA Adaptive BBS™ for your organisation.
Why Choose DEKRA for Your Safety Needs?
We're a team of behavioural safety and technology specialists.
We have the tools and resources to improve safety in any organisation.
Our specialisation in sustainable behaviour-based safety extends worldwide.
We provide safety consultancy services for clients at home, on the road, and at work.
Unlock Safety Excellence Today
Reach out to DEKRA now and request a pre-assessment to discover how DEKRA Adaptive BBS™ can help you.
Elevate your safety culture with DEKRA - Your Trusted Partner in
Behavioural Safety
Excellence.