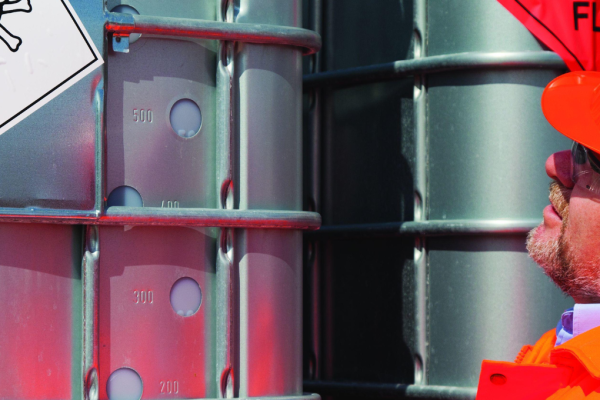 Risks in Hazardous Areas: Are You Missing Something?
Uncover the hidden hazards with our Hazard Area Classification expertise.
Hazardous Area Classification
Ensure safety and compliance with Hazardous Area Classification
Effective Hazardous Area Classification (HAC) is pivotal to safeguarding your industrial operations. Failure to address this critical aspect can lead to severe consequences, including property damage, injury, and even loss of life. At DEKRA, we offer a comprehensive HAC service that identifies areas susceptible to fire or explosion, helping you reduce risks and adhere to safety regulations.
Navigating Ignition Risks: The Power of HAC
Hazardous Area Classification (HAC) has evolved beyond its origin. Originally it helped companies select the right electrical equipment to prevent ignition in flammable atmospheres. Now, HAC serves as a vital tool in assessing and mitigating a range of ignition sources, from electrostatic sparks to flammable substances. Various industries, from chemicals to food processing, rely on HAC for safety.
Get in touch with our experts & get a free quote
DEKRA's Approach to Hazardous Area Classification
Our approach to Hazardous Area Classification is systematic and thorough, encompassing the following key steps:
Our approach to
Hazard Area Classification (HAC)
is methodical and comprehensive. We start by assembling an expert team with a deep understanding of your facility's operations, electrical equipment, and processes.
Next, we compile critical flammability data for materials, including explosibility and ignitability tests for various substances. We identify potential sources of releases and assess ignitable mixtures, ensuring no hazards are overlooked.
Documentation is a priority; we provide meticulous records of area classifications and equipment ratings, ensuring compliance and serving as valuable references.
Choosing DEKRA means benefiting from our extensive expertise, not only in regulatory knowledge but also in industrial processes and facilities. We guide you through the complexities of
HAC
, ensuring full compliance.
With an international focus and disciplined approach, we're your ideal partner for global HAC support. Initiate a pre-assessment today to discover the complete benefits of our service. At DEKRA, safety and compliance are our top priorities.
Embark on a journey through the intricate Hazardous Area Classification (HAC) process, a crucial safety protocol. Explore the nine essential steps, from assembling a dedicated team to classifying and documenting hazardous areas, ensuring comprehensive safety and compliance in your industrial operations.
Why Choose DEKRA
When you choose DEKRA for Hazardous Area Classification, you benefit from our unparalleled expertise and commitment:
We are experts in HAC mandates and your obligations under new and existing regulations.
Our deep understanding of industrial processes and facilities sets us apart.
We have the experience to navigate the complexities of the classification process, ensuring your compliance.
DEKRA's international focus and disciplined approach make us the ideal partner for global HAC support.
Ready to prioritise safety and compliance? Begin with our pre-assessment to unlock the benefits of our Hazardous Area Classification service.