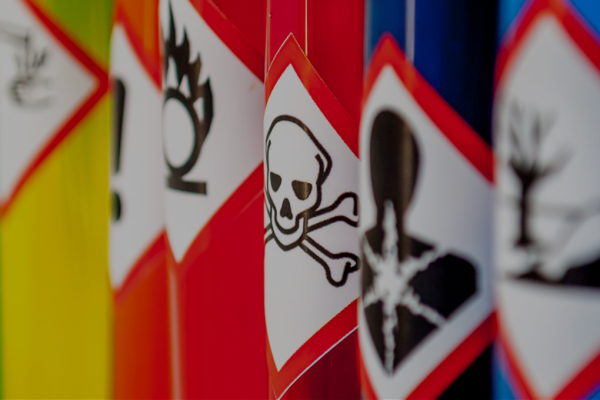 Avoid Costly Mistakes: Discover DEKRA's Proven Approach to REACH Compliance.
Explore how DEKRA's systematic approach minimises risks, prevents errors, and secures your market.
REACH Compliance
Unlock Market Access with DEKRA's REACH Compliance Solutions
DEKRA's REACH Compliance Consulting stands as your reliable partner in ensuring that your products adhere to the stringent requirements set forth by the EU's REACH (Registration, Evaluation, and Authorisation of Chemicals) regulation. Failure to navigate this intricate terrain can lead to blocked market access, substantial financial repercussions, and damaged brand reputation. Embrace DEKRA's expertise to secure swift compliance and long-term success in the global marketplace.
Compliance Beyond European Borders
The EU's REACH regulation, from 2008, requires manufacturers and importers to thoroughly evaluate the chemical composition of their products. Even well-established substances must be re-registered under REACH. This rule applies directly across Europe. Beyond Europe, countries such as Korea (K-REACH) and Turkey (KKDIK) have adopted similar rules, making global compliance essential.
Get in touch with our experts & get a free quote
DEKRA's Approach to REACH Compliance: A Holistic Process
Efficient and Comprehensive Compliance Management
DEKRA's approach to REACH compliance is underpinned by a commitment to efficiency and comprehensiveness. We understand that navigating the complexities of the REACH regulation demands a meticulous and all-encompassing strategy. Our experts work closely with your team to identify precisely which of your articles fall within the scope of REACH. This granular approach allows us to pinpoint the specific information you need from your suppliers, facilitating swift retrieval, efficient integration into your supply chain management, and seamless communication to your valued customers. We leave no stone unturned in ensuring that your compliance journey is not just smooth but also value-enhancing.
DEKRA's holistic REACH compliance management is designed to empower your business for global success. We recognise that compliance isn't merely a checkbox; it's your passport to international markets. By streamlining your compliance efforts and harmonising them with your broader business goals, we help you unlock new avenues for growth and expansion. Our approach isn't just about meeting regulatory requirements; it's about turning compliance into a competitive advantage. With DEKRA as your partner, you can navigate the complexities of REACH with confidence, ensuring that your products are not only compliant but also poised for success in the global marketplace.
Streamlined REACH Compliance Services for Your Success
Discover DEKRA's expert REACH compliance services, your trusted partner in navigating the complexities of regulatory compliance
The European Chemicals Agency (ECHA) and the REACH Regulation
Registration and authorisation of chemical substances is managed by the European Chemicals Agency, ECHA. Extensive laboratory testing and a substance risk assessment are necessary to guarantee the protection of humans and the environment from harmful chemicals. Companies have an obligation to provide evidence and information on the safe use of the chemicals they produce.
The REACH regulation affects diverse business sectors. Manufacturers who produce chemicals for their own use or for sale, as well as importers of chemical substances must fulfill various obligations according to the REACH regulation. In contrast, the role of downstream users is less transparent, as companies are sometimes not even aware of which substances they work with and to what extent or what obligations arise in this context.
The Turkish KKDIK Regulation
The Turkish KKDIK regulation is very similar to the EU REACH regulation, but has its own deadlines. Pre-Registrations have to be submitted before 31.12.2020, the registration dossier has to be submitted before 31.12.2023.
Why Choose DEKRA
DEKRA is your trusted partner for
REACH Compliance
, offering:
We are REACH specialists with in-depth knowledge of chemical classification and evaluation.
Extensive Industry Experience
We have aided companies across diverse sectors in achieving REACH compliance, crafting safety data sheets, and obtaining marketability certificates.
A Decade of Turkish Regulatory Services
Our 10-year track record in Turkish chemical regulations (CICR, SEA) sets us apart.
Accredited Chemical Laboratories
Our labs meet the rigorous standards of DIN EN ISO/IEC 17025 or GLP.
We co-edit the REACH Plus Navigator, a publication by Bundesanzeiger publishing house.
Take the first step towards seamless compliance and market success by contacting us today. Don't leave your market access to chance—trust the experts at DEKRA to guide you towards
compliance excellence
.