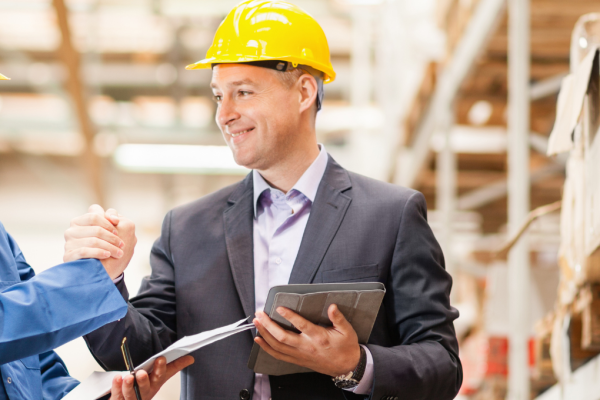 Ready to Ignite Lasting Safety Change?
Discover our Behavioural Coaching for Leaders to break through resistance and ignite change.
Behavioural Coaching for Leaders
Unlocking Sustainable Safety Culture: DEKRA's Expert Behaviour-Based Safety Training and Coaching
In today's business landscape, fostering a robust safety culture demands more than training—it requires a holistic approach that nurtures long-lasting
behaviour-based safety training
and cultural change. DEKRA presents a transformative solution through its
Behavioural Safety Training for Leaders
service. Our seasoned coaches collaborate closely with your organisation to create tailored intervention plans, guiding your journey towards enhanced safety objectives. With a focus on continuous improvement, our coaching empowers your leaders and workforce to internalise safety behaviours, resulting in a safety culture that stands the test of time.
Behavioural Coaching addresses health and safety behaviours at all levels
In workplace safety, the status quo falls short. Training alone can't bring lasting change; replacing old habits with new ones is crucial for the transformation. Neglecting this is a risk to safety and culture. DEKRA's Behavioural Safety Coaching supports you in breaking down old patterns and adopting new behaviours, catalysing change that redefines your safety landscape.
Get in touch with our experts & get a free quote
DEKRA's Approach to Behaviour Based Safety Training and Coaching
Our proven approach to behavioural safety training and coaching revolves around a multi-faceted strategy that addresses key pain points while maximising benefits for your organisation.
Awareness and Understanding

: To ignite change, awareness and understanding are paramount. Our bite-sized coaching sessions, designed for leadership and workforce alike, enhance comprehension of safety behaviours' significance. This foundation paves the way for transformative shifts.

Belief and Advocacy

: True behavioural change requires a deep-seated belief in its necessity. Our follow-up coaching sessions generate belief and commitment, fostering a sense of ownership among participants.

On-site Engagement

: Our coaches adapt their approach to match the needs of your organisation. On-site coaching sessions at the workforce level ensure practical guidance and implementation. At the leadership level, our coaches offer tailored 1:1 sessions to address specific concerns.
Cultural transformation doesn't happen overnight, but with DEKRA's
Behavioural Safety Training and Coaching
, the seeds of change yield visible results within months, setting the stage for a safety culture that endures.
Why Choose DEKRA
Embracing DEKRA for your behavioural safety training and coaching needs is a strategic decision backed by expertise and industry recognition:
Our coaches undergo rigorous selection, boasting credentials and qualifications.
Regular re-assessments and evaluations during coaching programmes ensure that change aligns with your goals.
Sustainable Transformation
DEKRA's coaching approach goes beyond short-term change, laying the foundation for long-lasting cultural transformation.
Initiate Your Transformation - Act Now!
Don't let safety culture remain stagnant. Take the first step towards a fortified safety landscape by initiating a pre-assessment with DEKRA. Uncover the myriad benefits that await as you embark on a journey towards a resilient, empowered safety culture.
Connect with us today to schedule your pre-assessment and set your organisation on the path to safety excellence.