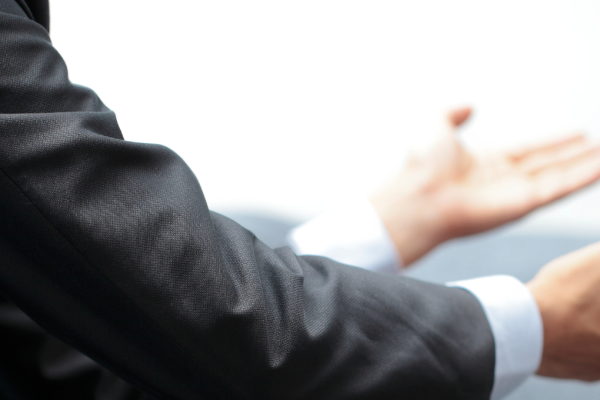 Can Your Leadership Stand Up to a 360-Degree Evaluation?
Our leadership assessment unveils insights, equipping you with a comprehensive leadership strategy.
Leadership Diagnostic Instrument (LDI) Survey
Unlocking Leadership Excellence: Elevate Your Organisational Performance with DEKRA's Leadership Diagnostic Instrument
Effective leadership assessment and a strong safety culture are pivotal for sustained business success. Unfortunately, many companies struggle to tap into the full potential of their leadership teams to address these challenges. Discover the Leadership Diagnostic Instrument (LDI) by DEKRA—a tool designed to decode and enhance individual and team leadership assessment performance, closing the gap between potential and performance.
Weak leadership and a poor safety culture can cripple business growth. Our Leadership Diagnostic Instrument (LDI) illuminates the path towards leadership excellence. Use LDI for insights into your current status, envision your desired future, and start your journey development. Neglecting leadership assessment can affect growth, safety and performance.
Get in touch with our experts & get a free quote
DEKRA's Transformative Approach:
Precision Redefined
: —drawing upon a 360-degree leadership assessment strategy to assess leaders based on best practices and leadership style. Learn seven core practices that connect leaders to culture and four transformational leadership styles, essential for influencing climate, culture, and safety outcomes.
Identify your unique 360 leadership assessment strengths and uncover areas of growth potential. Begin your journey with our complimentary pre-assessment.
The Path to Excellence - Your LDI Experience:
1. Administration
: Engage in an evaluation encompassing direct reports, peers, managers, and team members, chosen by both you and your coach. This holistic view fuels our Individual Leadership Profile—a wealth of findings and actionable insights.
2. Results
: Understand your performance holistically. Gain percentile scores reflecting how you compare within your team and against a vast global leaders' database. Access average scores for each respondent group and insightful response distribution analysis.
3. Application
: The Individual Leadership Profile unveils your bespoke leadership coaching and development blueprint. This strategic roadmap spotlights actionable practices, directing your impact on organisational safety and reliability.
Why Choose DEKRA
Embracing DEKRA for your behavioural safety training and coaching needs is a strategic decision backed by expertise and industry recognition:
Decades of pioneering excellence in leadership and safety enhancement.
Our extensive global leader database informs your journey.
DEKRA's coaching approach goes beyond short-term change, laying the foundation for long-lasting cultural transformation.Elevate performance across safety, quality, and reliability domains.
Our consultants and partners guide you towards an evolved culture and operational environment.
Start Your Pre-Assessment Now
Elevate your leadership potential. Initiate your journey today by taking our pre-assessment.